It takes more effort than you would think to maintain a balanced lifestyle that includes exercising, eating healthy foods, and making time to meditation. Due to the abundance of apps that promise to make everything simple, it might be difficult to sort through the available options. To make it simpler, identify what your personal objectives are first. For example, are you looking for an app to help your nutrition, fitness, or mental health? After that, peruse this list.
10 Best Apps for Your Overall Health
To find the finest apps for tracking your food, working exercise, and generally feeling happier, we sorted the top health apps:
One of the top meal tracking applications is MyFitnessPal. The food diary has a user-friendly database with nutrition facts for a huge variety of foods, including meals from restaurants. Users can set personal objectives, and the app will use those to calculate how many calories and how much water to consume each day. MyFitnessPal provides a thorough snapshot of what you're eating, regardless of whether your goal is to grow muscle or lose weight. You learn more about the kinds of meals you're putting in your body, and you also have some accountability to help you stick with your plans. To be alerted throughout the day and make sure you're tracking your meals, turn on the reminder setting. Users who want a little extra motivation can read the community forum.
Available on Android and iOS
More goes into being healthy than just what you eat or how frequently you exercise. According to research, meditation may help people feel less stressed and happier overall. Headspace offers a quick and enjoyable way to practice meditation. You can choose from a variety of brief guided meditation sessions on the app based on your preferences and way of life. A wide range of programs designed to improve your ability to sleep, deal with anxiety, and manage stress are available in the library. Users can unwind for as little as a few minutes at a time, however session lengths can vary.
Available on Android and iOS.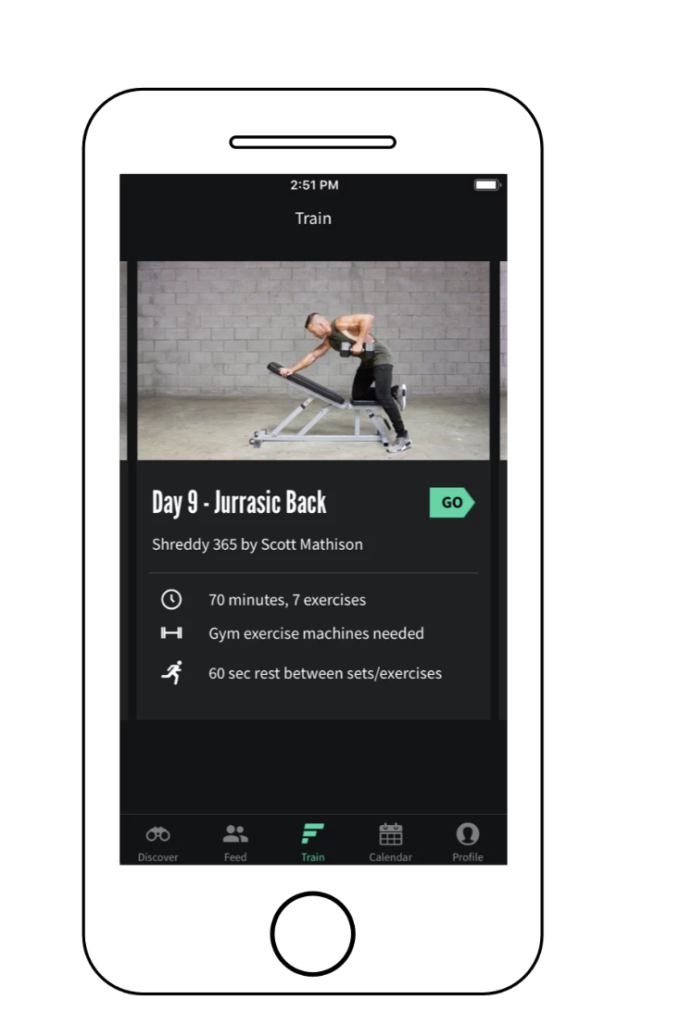 You want to work out with a personal trainer, but you're unwilling to pay for it. With Fitplan, you may get the benefits of having your personal coach at a much lower price. The app provides 20 to 90 minute long step-by-step video training sessions from qualified trainers and athletes. Numerous programs created by some of the users' favorite athletes, including A-Rod, Ryan Lochte, and Rob Gronkowski, are available for selection. Choose a plan based on your objectives, such as weight loss, or a trainer.
Available on Android and iOS
In order to maintain good health throughout life, sleep is essential. Your body will struggle to recover and repair your heart and blood vessels, balance your hormones, and keep your blood sugar levels stable if you don't get enough sleep each night (among many other issues). The greatest method to get a decent night's sleep is to recognize the cause of your lack of sleep in the first place. Sleep Cycle monitors both your sleeping heart rate and the quality of your sleep. The app keeps track of your sleeping patterns throughout the night, noting any interruptions like snoring or sleep talking. But its most distinctive quality is that it awakens you in the morning, when you are in your lightest sleep stage, leaving you feeling rested and prepared to face the day.
Available on Android and iOS
Over 2,500 classes are available through Aaptiv, with 30 new sessions added each week. They want to provide consumers with a boutique exercise class-like experience, whether they are at home, outside, or in a gym. Your workouts are planned by the app based on your level of fitness, your preferred exercises, and the equipment you have access to. Users can also maintain tabs on their advancement by documenting trends related to their workouts. Stretching, running, strength training, and yoga are among the disciplines.
Available on Android and iOS.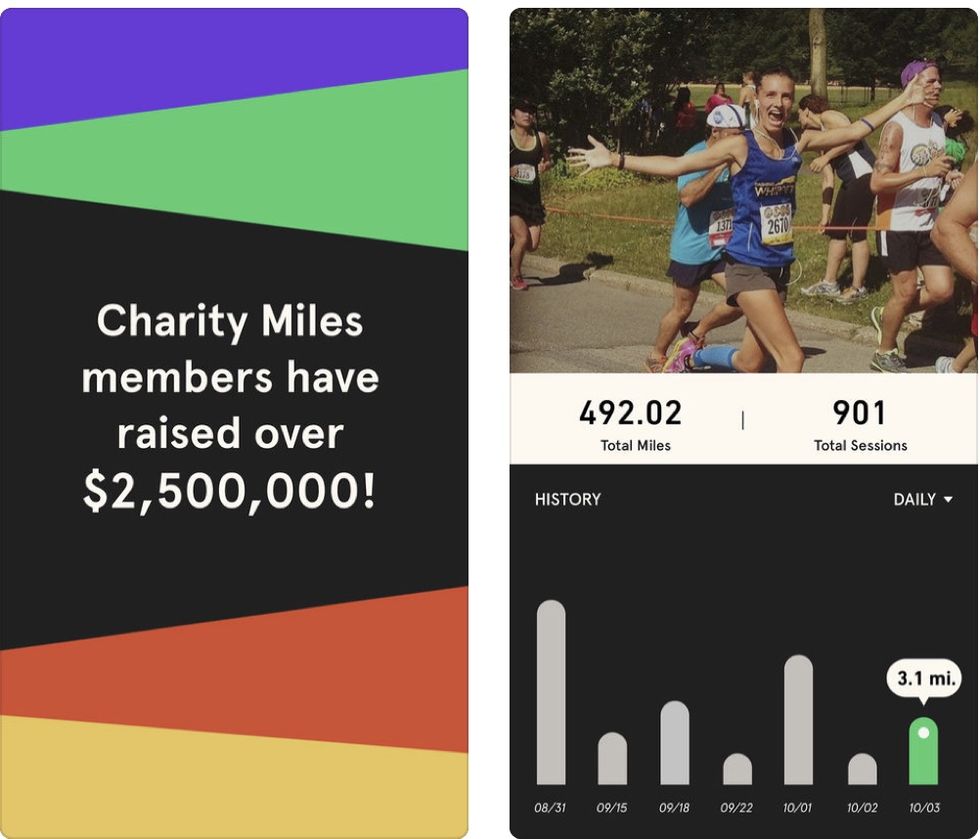 Giving back and feeling like you're making a difference for a greater good are beneficial to your general health. Charity Miles encourages you to get exercising and has an impact at the same time. Users of the free app can select a charity to donate to. The software tracks your exercise, whether you walk, run, or ride a bike, using the GPS in your phone. Your workout will feel twice as effective because 10 cents will be contributed to that charity for each mile completed. (Corporate sponsors provided the contributed funds.)
Available on Android and iOS.
An simple way to consume a balanced and healthy diet is with Fooducate. The purpose of the app is to inform you about the groceries you purchase, as suggested by the name. Simply scan one of more than 250,000 barcodes to view a personalized nutrition grade, discover the advantages and disadvantages of the product, and select the healthiest choice. Through analysis of GMOs, chemicals, food colorings, and other factors, the app seeks to inform consumers about what food makers don't usually do. For assistance and advice, users can also interact with medical professionals and other app users.
Available on Android and iOS.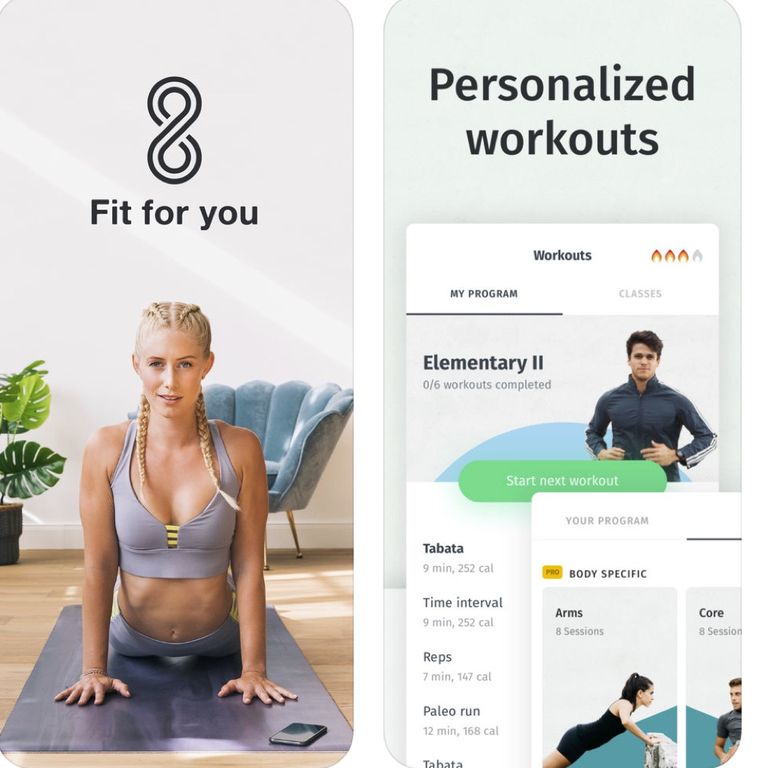 With 8fit, which develops individualized fitness routines and diet plans, you don't need a gym. This software is for people who wish to completely change their way of life but need some guidance on where to begin. The app generates dietary recommendations and a fitness schedule with more than 350 activities that don't require any special equipment. These HIIT exercises will help you stay in shape without taking up a lot of your time if you don't want to join a gym or are constantly on the go.
Available on Android and iOS.
The six major causes of death—heart disease, cancer, lung conditions, accidents, cirrhosis of the liver, and suicide—have all been related to stress. In order to assist users in overcoming stress and negative thoughts and improving their emotional health and resilience, Happify draws on a vast amount of research on mental health. The app has a selection of games and exercises backed by research along with guided meditation and relaxation audios that are meant to quickly improve your emotions and mental health. The app's creators claim that daily use will teach you to think more kindly.
Available on Android and iOS.
When you have a peculiar ache or suffering, use HealthTap to ask a question to a database of real doctors rather than searching Google. By putting people in touch with doctors who can respond to any health-related questions, this app empowers consumers to take action. The doctors will provide you with sound advice that you can put to use right away to help you feel better as soon as possible without having to make a trip to the doctor's office. In order to feel more at peace with health conditions and other information, users can also share and read personal tales from others before meeting with a doctor.
Available on Android and iOS.
---
You May Also Like This Topics: